LIC were delighted to host a group of 14 Australian dairy farmers over a five day intensive study tour, visiting a range of dairy systems and LIC facilities in North Island, New Zealand. The tour was a great opportunity for the visitors who hailed from Victoria, Tasmania and South Australia to enjoy the company of other progressive farmers while seeing dairying from different perspectives and to learn new things that could help them improve their dairy farming business.
With an action packed few days, the group visited various dairy farms in the Waikato and Bay of Plenty area and even had the opportunity to take a close look at a recently converted sheep milking farm and a Kiwifruit Orchard.
"We saw some excellent herds of cows doing solid production with limited inputs" adds Mike Rose, LIC Australia's Country Manager.
An important aspect of the tour was to provide some great insights into how research and advancements in technology can have a positive impact on the industry. The group were really taken by the technology being adopted on farm with the Halter system of virtual fencing being a real highlight. The system trains cows to understand and respond to sound and vibration cues from the collar where they can then recognise and remain within virtual fences. LIC are thrilled to now partner with Halter as a wearables partner in NZ and being able to provide more farmers with access to data and insights.
With the future of agriculture continuing to change, the tour also really highlighted the regulation and environmental challenges that farmers are facing and how this is requiring large capital investment and human resource to comply.

The group also paid a visit to LIC's Chudleigh Farm to review a joint research venture with CRV and funded by the New Zealand Agricultural Greenhouse Gas Research Centre (NZAGRC). The research programme measures methane emissions from the burps of Sire Proving Scheme bulls with the aim of providing farmers the ability to breed lower methane-emitting cows in the future.
A visit to LIC's Head Office at Newstead allowed the chance to view the bull collection facilities, learn about the strict quarantine protocols and understand the research that goes on there.  With presentations providing a great overview of LIC, the NZ dairy industry, reproduction and also LIC's Breeding Scheme.
The group was treated to an interesting visit to Owl Farm in Cambridge, which is a joint venture between St Peters School and Lincoln University, and is one of three demonstration farms in New Zealand. Owl Farm is a 400 cow, 160 hectare farm created for the benefit of the school, the local community and dairy sector.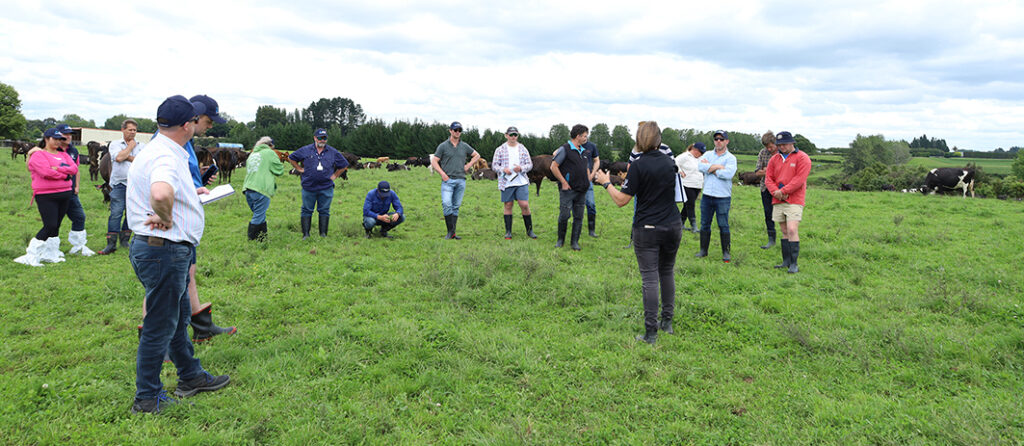 To round off the trip, the group's last full day was spent exploring the NZ National Fieldays, which was held in summer for the first time in its 54-year history due to Covid disruptions. The show is the Southern Hemisphere's largest agricultural event and the ultimate launch platform for cutting edge technology and innovation.
Overall feedback from the group was around how much they learned from the tour, how it was a great opportunity to access and visit operations first-hand and to ask questions relevant to their farming operations back home.  The group were also very impressed with the scale of the National Fieldays and how everything dairy-related was all at the one event. 
Dominic Conheady who was part of the tour, stated "LIC took us to some sharp operations, all with an eye on the future. There's plenty to learn in New Zealand".
Of course, other highlights which received a big thumbs up from all, were taking in the sights at Rotorua and getting to experience the famous mudpools and Redwood forest.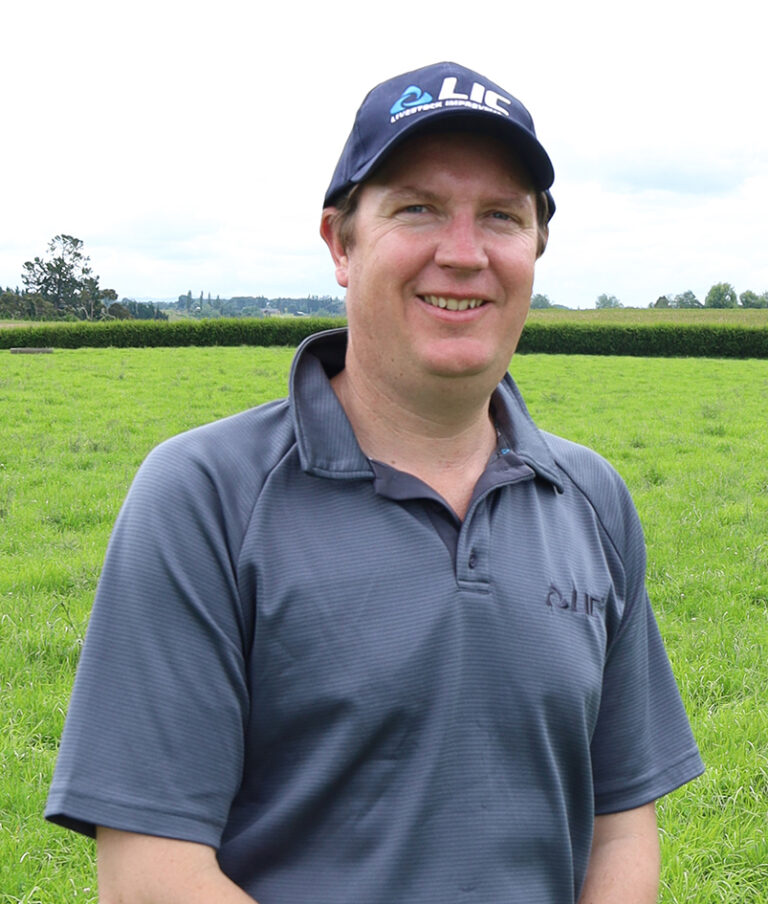 Interested in joining our tour in 2023?
"Due to the ongoing success of these trips we will be looking to hold another study tour which is likely to be in June 2023. So if you are interested in joining a group of like-minded farmers, we are now taking expressions of interest" adds Mike. To register interest please contact Mike Rose.