The exclusivity of entry into the Hall of Fame is reserved for only the most exceptional bulls, having met very demanding criteria. What makes this an even prouder moment is that Sierra's breeder, Rowan Priest, is also an LIC employee!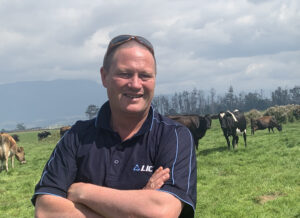 Not only that, but this bull, cow family and breeder have set a new standard as the only breeder to have ever bred multiple Hall of Fame bulls. Priests Sierra is also the only bull ever to stem from the same cow family as another Hall of Fame bull. Of the five bulls progeny tested from the breeder, three have gone on to become Premier Sires and 2 Hall of Fame inductees.
An incredible achievement! Originally from New Zealand Rowan was farming in the Waikato when Sierra was born, he's now a District Manager for LIC Australia, based in Tasmania. "In Australia, Sierra was our top-selling bull for a number of years and the name Sierra still comes up for me on a daily basis. He is also extremely popular in other international markets, namely UK and Ireland. I am so proud of all of his achievements and success."
Internationally the figures speak for themselves, with Sierra holding the highest spot for sales across all breeds for an outstanding 3 years from 2017 to 2021 with a minor adjustment to 2nd place in 2020.
Sold as conventional and/or sexed, Sierra was exported to markets in Latin America, Germany, Portugal, South Africa, UK, USA, Ireland and of course here in Australia.
Having a bull enter the Hall of Fame is an outstanding achievement but Rowan has managed to trump this by being the first ever breeder to have two bulls enter the Hall of Fame, with Priests Solaris receiving the honour in 2018. "Having another bull enter the Hall of Fame is a real highlight. I would like to thank Sierra for giving me this opportunity again."
Rowan's family has an extensive history with LIC as his Mum, Sue Priest, worked here for 17 years
as a Senior Accountant.
"My mother always said LIC was extremely good to her and that was the main contributor to her longevity in the role.
As a family we have had a long farming association with LIC originating in Stratford, Taranaki where my grandfather started dairying by establishing and showing Pedigree Jersey cows, and eventually our story ended up in the Waikato, the family farm was sold in 2018, and the new story starts again in Tasmania!"
A huge congratulations on this milestone Rowan!
About Priests Sierra
• Born in 2010.
• Debuted in LIC's Premier Sires bull team in 2011 and spent eight years in the team, a record held jointly with only one other bull.
• 797,207 inseminations.
• 151,937 daughters.
• 8 sons in LIC's Premier Sires bull team.
• gBW = 319 / AE BW = 337.
• 59th inductee into the Hall of Fame.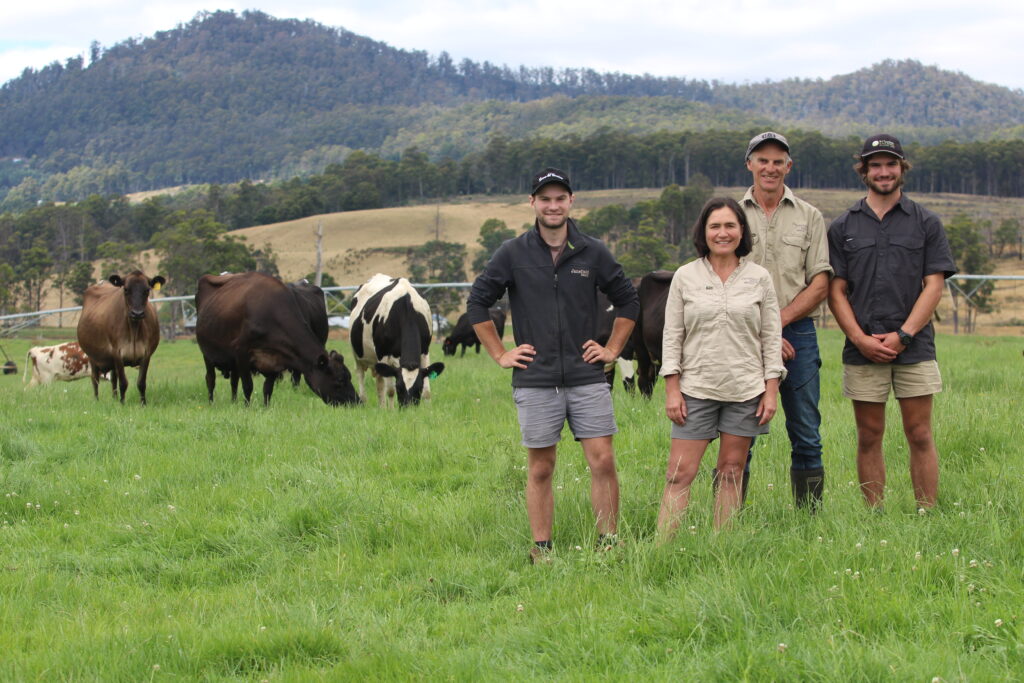 "We have up to 600 daughters in our herd of Priests Sierra. We used him almost exclusively for a couple of seasons as he was that far ahead of the pack and well proven. He was an obvious choice for us really, as Sierra reflected the type of cow we were aiming to breed for – high fertility, moderate sized cows with solid production and sound type. We are now milking them and are really pleased as they are quiet, have sound enough udders and are nice cows to work with."