The Lawrence family is in a unique position.
Or as they like to call it a 'sweet spot'
The Tasmanian dairy farmers are making inroads on their goal of being an attractive workplace and their current team is diverse – including young staff who are interested in agriculture.
For Brian, Michele and their sons Brad and Joe, this advantageous position is a reward for farm business policies that 'prioritise people.'
"We had a massive mindset change a couple of years ago, we decided to hire on culture versus experience," Michele said.
"Hire people that we enjoy working with…people who are really interested in wanting to do the job well. They don't necessarily have to have all the skills; they just have to have the right mindset."
Taking this approach meant the Meander dairy farmers also had to change their mindsets.
They accepted that training was the key to upskilling their workforce and they implemented standard operating procedures as guides.
Drawing on Dairy Australia resources, assistance from Fonterra and their own experience, the team began training staff in everything from milking cows to fencing, farm safety and tractor work.
They even developed a staff website – including videos which cater for people with English as a second language – to guide staff and provide back-up to written standard operating procedures.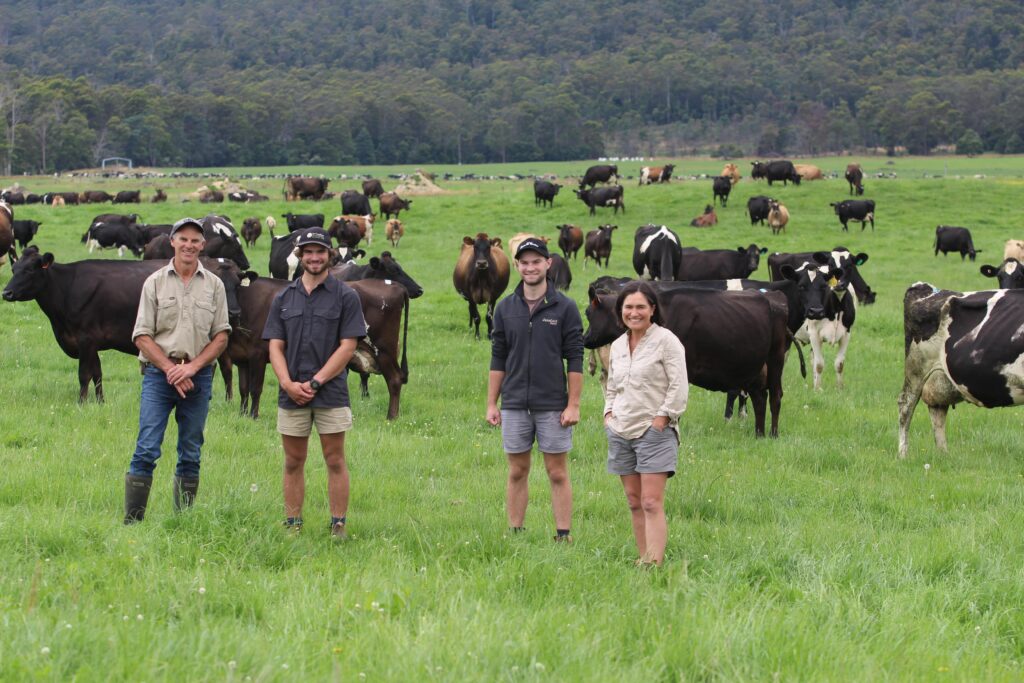 Flexible milking for a flexible lifestyle
The Lawrence farm 'Janefield Dairy' milks 1100 cows and employs up to five full-time staff plus casuals as required.
Every employee has four days off a fortnight, with flexibility in the rosters to suit everyone's lifestyle.
A recent move to '10 in 7' milking has further bolstered the work-life balance of staff.
 "Milking 10 in 7, the hours are more normal for people, and we don't need so many staff on weekends," Brian said.
From January, the spring calving herd has been milked twice a day on Monday, Wednesday, and Friday, once on Tuesday and Thursday and there's a 21-hour split between weekend milkings.
Flexible milking isn't new for the Lawrences, they strategically used 16-hour milking in recent years.
Brian said scientific evidence from Lincoln University in New Zealand – demonstrating a 5% production drop – gave them enough confidence to trial the move to '10 in 7' this year.
They were happy to accept this production decline – which is partly offset by reduced costs – for the lifestyle benefits of flexible milking.
Crossbred cows key to flexibility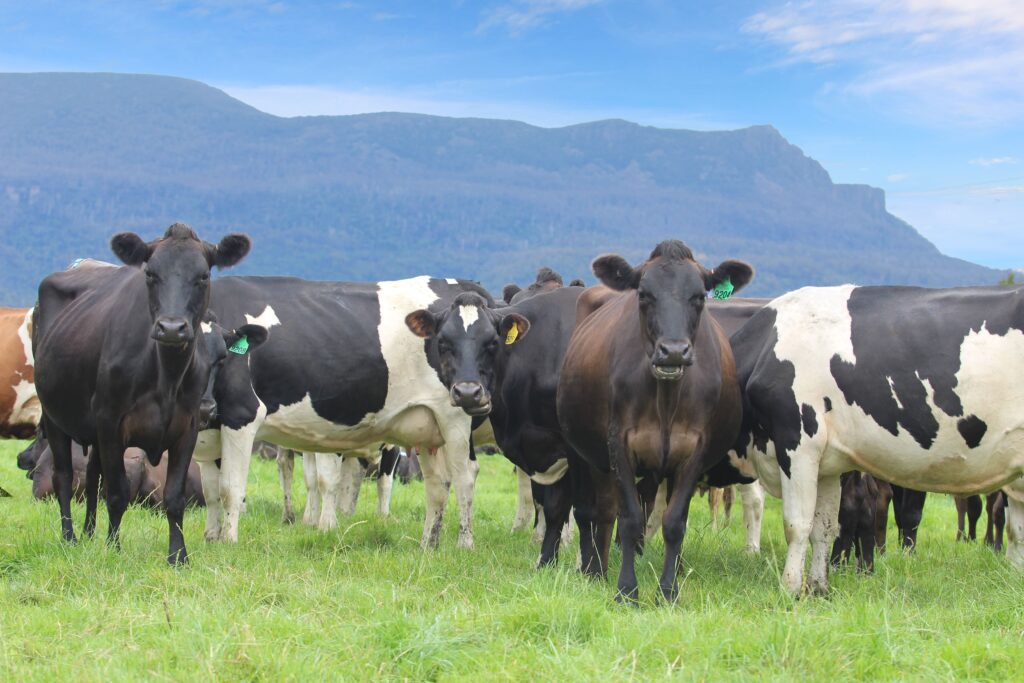 While they are yet to decide if they will employ '10 in 7' from the beginning of calving this year, the Lawrences understand it's their cows that provide the flexibility to alter milking times.
"I think the crossbred cows are suitable for more flexible milkings regimes," Brian said.
"We have quite a high fat and protein test – at 5% fat and 4% protein – so the volume of milk in their udders, for the longer period, is a bit less for the same amount of milk solids."
New Zealand dairy cattle genetics have underpinned Brian's family dairy herd for more than 40 years so when he and Michele started milking at Meander in 2007, they maintained the family tradition.
"The appeal of the genetics is that they are proven under a pasture-based system," Brian said.
"We believe that the environment, especially in the South Island of New Zealand, is similar to where we farm here."
The Lawrence's calve their herd for up to 10 weeks at the beginning of spring.
Up to 600 of the Lawrence's herd includes daughters of former high-ranking and high-selling KiwiCrossÒ bull, Priests Sierra.
"We are really pleased with them," Brian said. "They are quiet, have sound enough udders and are nice cows to work with."  
All the Lawrence's dairy replacements are bred from cows in the first 12 days of joining. The bottom half of their herd is bred to beef bulls. Up to 300 heifers enter the herd each year.
Bred from Jerseys, the Lawrence's milkers weigh 460-480kg and produce 500kg of milk solids/year.
Grain is only fed as a pasture management tool during the shoulders of the season.
The farm's perennial ryegrass base, including white clover, is enhanced by irrigation with 13.5 to 14 tonne/hectare/year utilised. This pasture-base and the cows are the key to the farm's profitability.
"We try and run a production system that suits the farm and then we try and have cows that suit the production system," Brian said. "We looked at the strengths and weaknesses of the farm, the production system that suited and then the type of cow that suited that production system. We are trying to work with what we have got, rather than against it."
With an ability to pivot their business to match staffing requirements or seasons, it's no surprise the Lawrence's are open to altering their farming operation if change is required.
Sons Brad and Joe are studying at university, and both are keen to return to the farm.
"It's timely that the boys are at university studying (relevant) courses, they can provide some of the future thinking around what's happening climate-wise, animal welfare-wise or any other changes," Michele said.
"They will come back with a new set of skills and way of thinking to manage those things."
Beef has been added to the Lawrence's family enterprise in recent years and is proof of Michele and Brian's risk-averse and philosophical approach to farming.
"We never set out to be dairy farmers, so for (our son's future), if we lock them into being dairy farmers there's a chance they're not going to be able to, because we don't know what's coming in the future," Michele said.
"They need a diverse set of skills so they can flex into whatever."
"We are not sentimental farmers, if the boys say they want to (do something different) that's okay because it is always nice to create your own future."