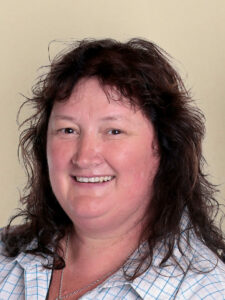 We are proud to introduce new Gippsland District Manager, Hilary Lunn. Hilary is a welcome addition to our team, bringing her extensive farming knowledge and previous experience working for LIC.
Hilary and her husband Darryn have dairy farmed for 25 years. For 10 of those years, they owned their own farm in Northland, New Zealand.
Not only were they long standing LIC customers, but Darryn worked as an AI technician for an incredible 39 years.
Adding to their involvement, Hilary was the District Manager for LIC based in Dargaville for seven years. She then progressed to the Northland Regional Manager role for another two more years.
When asked what she enjoys most about working within the herd improvement and dairying industry, Hilary says, "I love meeting people and have empathy with dairy farmers, so a role where I can discuss herd improvement and help provide solutions is one that I enjoy. The dairy industry is such an important part of the economy and I relish the challenge of being involved".
The catalyst to do something different came when Hilary was made redundant due to a restructure.
"We sold our dairy farm, bought a big caravan and hit the road! We've enjoyed three years travelling all over New Zealand and doing seasonal work, including a huge AI run in Canterbury each year."
Hilary adds, "When the Gippsland role came up we decided that would be our next adventure and I'm really looking forward to getting back working with farmers on a daily basis and learning about farming in Victoria."
Outside of work, Hilary enjoys getting out in the fresh air on her e-bike.
"I've been lucky in the last three years to experience the amazing scenery New Zealand has to offer via the incredible bike trails winding their way all over the country, and hope to buy a bike soon in Australia."
A self-confessed 'old school Holden fan', Hilary is hoping she'll be able to glance into a few sheds that may have one or two gems hidden away.
"We love to travel and explore, so plan to find some lovely spots to weekend away in Gippsland."
Gippsland farmers can now contact Hilary for their LIC needs:
hlunn@licaus.com.au | +61 429 944 169