Young farmers are the future of our industry, they are forward-thinkers and are never afraid to push boundaries to make things happen. That's why LIC is set to showcase some of the best of the industry's next generation as part of an ongoing Q&A series.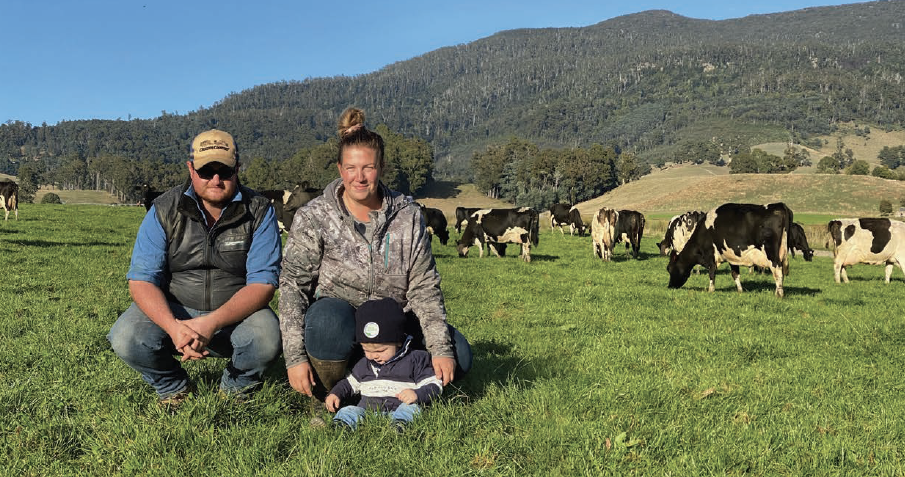 Bek Johnston grew up in Meander surrounded by dairy farming. Her grandparents owned a dairy farm where she gained valuable experience and developed her enthusiasm for the farming lifestyle.
In 2017, when looking to diversify from dry stock and cropping, her husband Brayden's parents bought a dairy farm, along with the existing herd, and employed Brayden and Bek to manage it.
The young couple were pleased to discover that their new herd was bred from top-quality LIC genetics. They have spent the past five years since developing the cows and improving the property.
Not afraid of trying something new, Bek and Brayden used sexed semen for the first time to breed their heifers this past season.
Wanting to reduce bobby calf numbers, Bek also views sexed semen as an opportunity to rapidly improve the business's genetics.
They have also employed a herd nutritionist and not only have they seen the difference in the cow's health and diets, they've also learnt a lot about feeding cows.
Recent property development has included replacing most of the lateral irrigators with two centre pivots. This means most of the milking platform is now irrigated via centre pivot.
Bek and Brayden are also building a new dairy. The 44-stand rotary will replace a 14-a-side double-up.
Their long-term goal is to buy into the business, and they see their herd as the key to making this happen.
Bek said they want to make sure they have the best cows possible to maximise milk production.
What are the biggest challenges you have on farm?
First and foremost, it's balancing a toddler with farm life. The challenge I'm sure every young farming family faces.
An upcoming challenge is to transition the cows across to the new rotary.
Outside of that, we want to increase the quality of our pasture so we can milk up to 350 cows.
We will do this by improving the soil nutrition and obviously work-up paddocks and put new pasture down. Thanks to the installation of our second pivot, on the other side of the road, we now have extra ground under irrigation for the milking platform.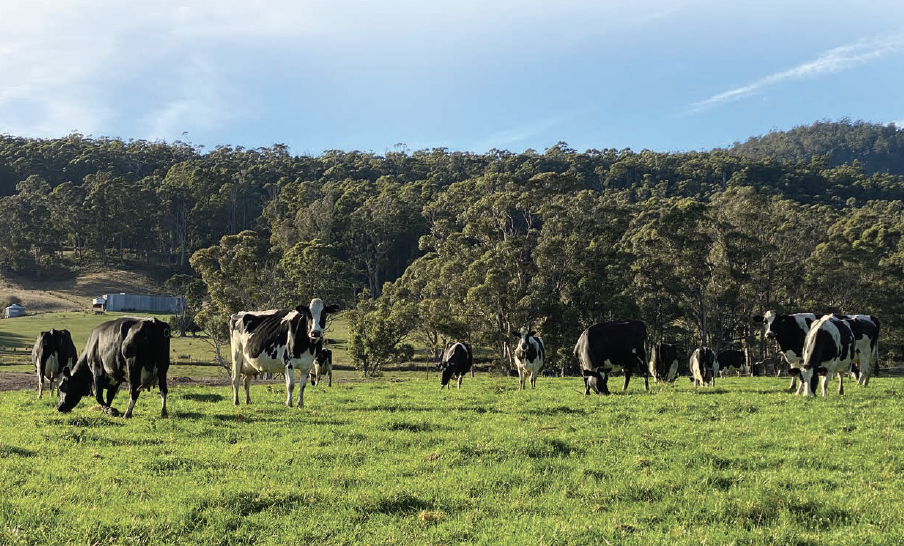 What is your breeding strategy?
The previous owner used LIC bulls, and we've continued down that path. We want to breed cows that are easy to manage. I like quiet, well-tempered cows and the LIC cows are just that. I have worked on a farm with bigger Holstein cows, and they were work, because of calving issues and lameness, and overall, they were not easy to manage.
The traits we breed for include, fertility, temperament, production and easy calving. I like the look of the Holstein Friesians. Obviously, it's what they produce that's the most important, but my grandparents milked Holstein Friesians – it's a family thing – so I'd like to continue the tradition.
We've found the LIC Holstein Friesians more docile. They don't weigh as much, and we've found them to be efficient animals – ours average about 550kg. We also have a dairy-beef business and the black and whites are well-suited to breed animals for this market.
We use Hereford, Speckle Park and Murray Grey beef bulls as mop-ups and keep the dairy-beef heifers for our dry stock farm. The dairy-beef heifers are used for breeders, and we sell the steers at about 18 months-old. The last group of steers were sold on the online marketplace AuctionsPlus.
What does your joining season look like?
We do six weeks of artificial insemination (AI). Our local service provider, Matt Haberle, does a wonderful job. Following AI, we use beef bulls for up to four weeks. We also use sexed Holstein Friesian semen to breed the heifers and mop up with Jersey bulls.
Are there any specific bulls you have used that stand out? Why?
All the cows have been good so far. The first year we used Maxima, Beamer, Jubilant and Fire-up.
The Jubilant daughters are real standouts. They have a lovely temperament, big capacity, excellent dairy conformation and lovely Holstein Friesian type.
We are now using Hothouse and Vector for some new bloodlines. They look like fantastic bulls, so we are excited to see how their daughters turn out.
What do you love about farming?
Some days it's tough but overall, I enjoy the challenge. It's rewarding when you see progress and achieve your goals.
You're also always learning. I did a study tour to New Zealand with the Young Dairy Network in 2017. We visited commercial dairy farms and LIC's head office and bull farm. It helped me better understand the detailed process of proving bulls, and the demanding work that goes into sending out a straw of semen.